You seldom get the chance for a date-night like this! Three dozen dancers. Hundreds of breathtaking costumes. Live musicians and music and dancing from over a dozen countries around the globe! And it's all close to home–no 300+ miles of driving, fuel for the vehicle, motel rooms, meals, snacks on the way, bad weather and idiot drivers.
Now, you can still go out to dinner and go to a local hotel, if you would like, but otherwise, you're going to get off with a lot cheaper date than if you went to Provo to see this group.
You'll still get world-champion quality and a fantastic evening–right here in Vernal.
Friday, March 27th, 7:30 PM at the VMS Auditorium. Buy your tickets online by clicking the Brown Paper Tickets link below–or drop by the Uintah County Heritage Museum at 155 East Main in beautiful downtown Vernal.
There are still lots of great seats available.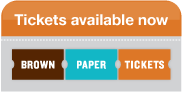 UintahArtsCouncil.com  |  888-240-2080  |  ConcertStop.com